The need for an educational Institution had been a long standing request from the people of Palamaner and the Diocese of Cuddapah. On 12th June 1990 we have started the school with the purpose of imparting education in its fullness. The school was named after our Mother Foundress Venerable Mother Elena Bettini with the motto "Love, Loyalty and Service".
Which is based on the Principles of Character formation elaborated by our mother Foundress and is recognized by the government of Andhra Pradesh. It strived day in day out to help the young ones to achieve spiritual, ethical, academic, cultural, social and physical excellence and enhanced the character and personality of all the students so as to form them in to citizens who would uphold the truth and build a more just society.
"LOVE LOYALTY AND SERVICE"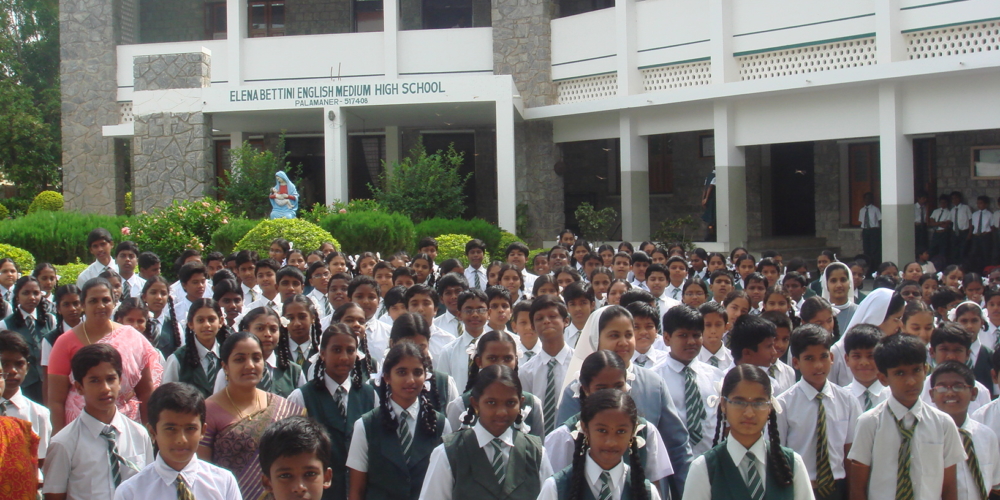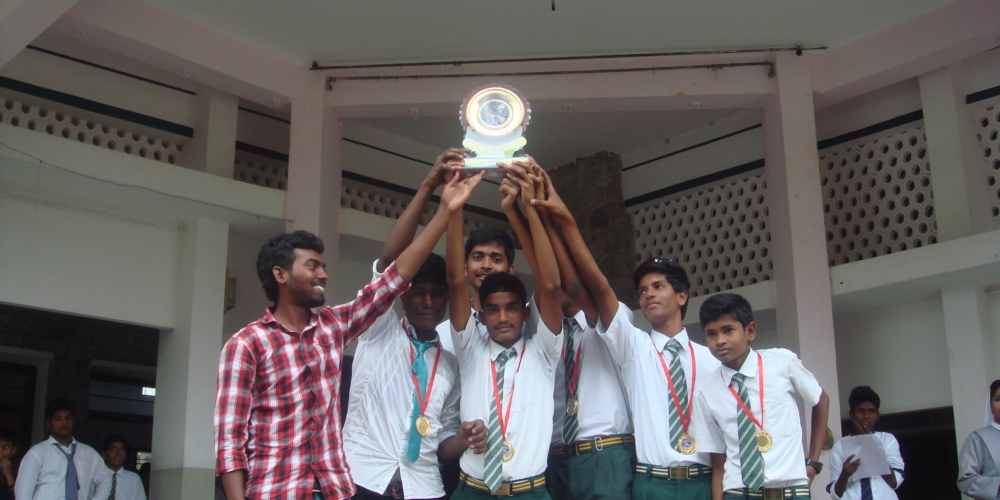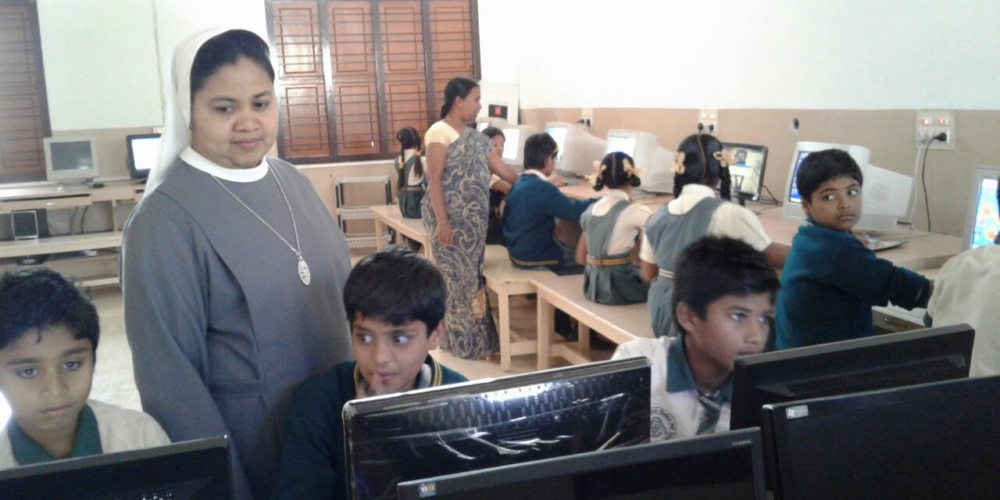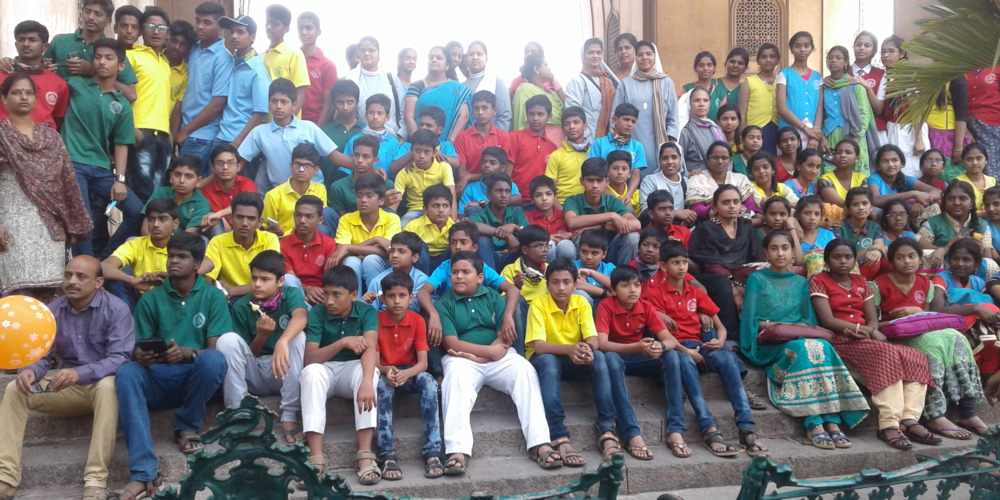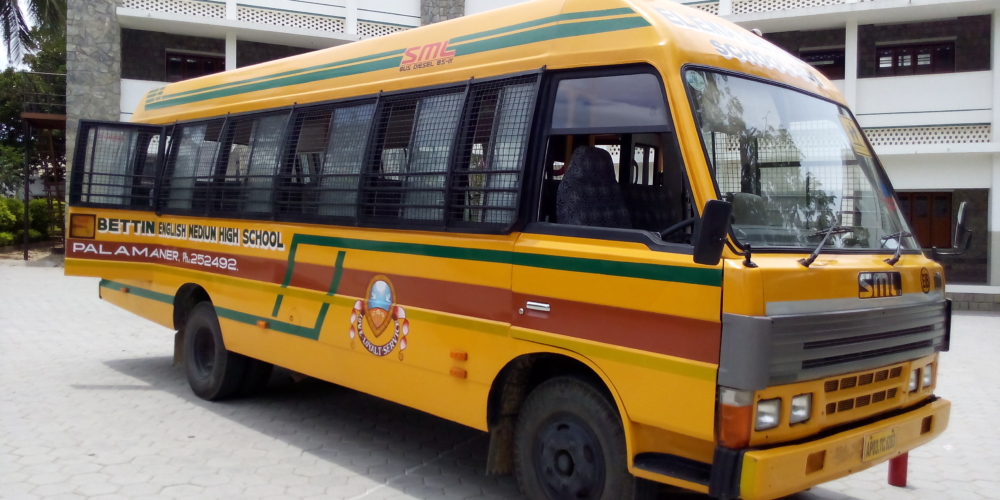 The 29th School Anniversary of Elena Bettini English Medium School. Palamaner
29th school anniversary was celebrated on January 5th 2019 at 5.00 p.m. It was great occasions to cherish the memory of the past, appreciate the present and look forward to the future with confidence. The theme of the Anniversary was "Elevate Humanity and Save Nature". The celebration began with inviting the dignitaries with melodious band. Religious, Educational, Political heads were the guests of the celebration. Children from KG to 10th standard performed wonderful events with the support and dedication of their teachers. All the programs were an attempt to awake each and every one in the audience to understand the greatness of humanity and follow the great ideal of service to the society to save our Mother earth with all its resources for the future generations. Also an event to recall the parents the great duty and responsibility of bringing up their children as better humans. By the grace of God everything went on well with pleasant weather and a very good number of audiences. The school Anniversary concluded with the school Anthem Love, Loyalty and Service….. In honour of Mother Elena Bettini the founder of the congregation and the patron of the school.